Centrist Local Partnerships Project (CLP)



As anchored in its mission to support Centrist political movements and parties in the Philippines in the designing and implementing of their political programs, the CDPI moves forth to institutionalizing all its partnered Centrist local chapters.


From supporting the initiatives of local party members thru trainors' training and orientation seminars, it now provides support in their programs and activities; among others, Local Trainors' Training Program, Centrist Democracy Lecture Series, Centrist Skills Workshop, Thematic Dialogues and other programmatic recruitment methods and feasible strategic planning. In the long run, Centrist local chapters will be able to build membership capital leading to a successful party network with various activities that they will be able to sustain even beyond the partnership with the Institute.


Master Trainors' Training Program (MTTP)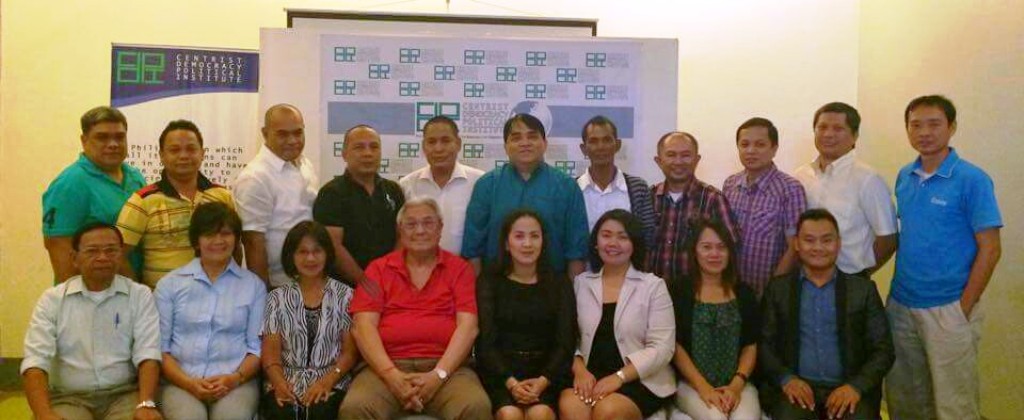 The MTTP otherwise known as Advanced Course on Centrist Democracy: Advocacy, Recruitment, Mobilization Training Framework seeks to address the requirements of capacity building at various levels of the Party structure in order to guide organizational development work and initiatives at the regional and district levels. The objective of such training system is to help jumpstart the growth and expansion of the Party by training committed Centrist leaders of party work with strategic action.
The Fellowship of the 300

With a goal of establishing a strong centrist-oriented group, the CDPI conceptualized the "Fellowship of the 300," a program that is composed of well-rounded political technocrats who stand by the efforts of Centrist groups, organizations, movements, parties, and member networks in advocating for centrist democratic ideals. It follows that they understand the necessity of organizing, facilitating, and sustaining Centrist parties and organizations.
The CDPI Fellowship is a select group of men and women that distinguishes itself for its high level of commitment to the values, ideals and principles of Centrist Democracy. It is an exemplar of leadership that cultivates a renewed culture of discipline, integrity, initiative, and excellence, where members can take pride, ownership, and responsibility for its achievements.
The Fellowship provides a channel to inculcate in a new breed of patriotic Centrist Democrat leaders, by way of training and capability building, a dynamic, reform-oriented political and socio-economic paradigm. The Fellowship dedicates time, talent, and resources for the advancement of the Centrist Democratic cause in the Philippines.
The Centrist Democratic Alliance (CDA)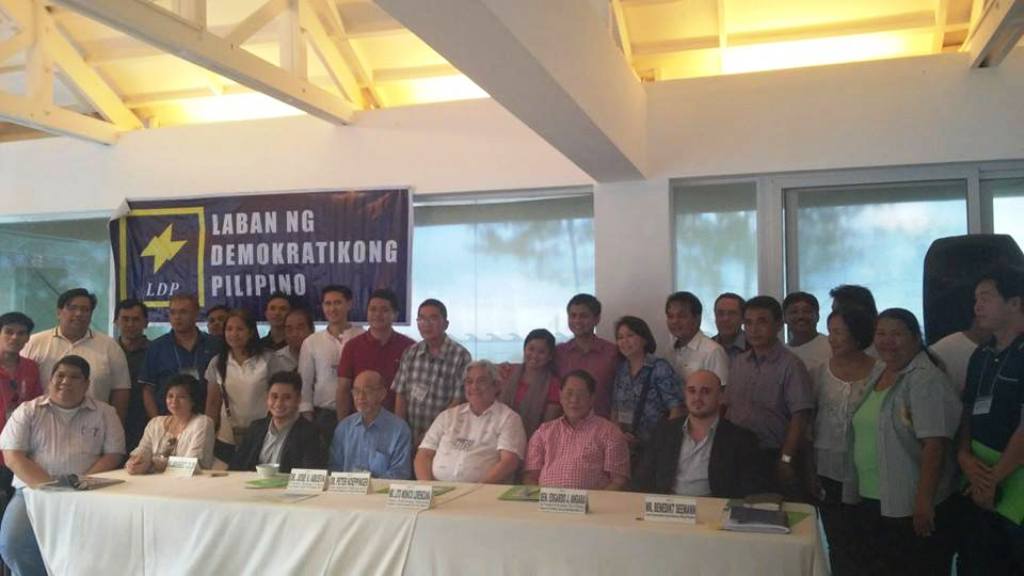 The CDA is an alliance of strong and politically-astute organizations, institute, political parties and movements, civil society organizations, cooperatives, religious organizations, with Centrist Democratic orientation. It is open for local, regional and national organizations and institutions to join. It considers the stronger participation of talented and young citizens who are politically-astound which is one of the key factors for the development of Philippine democracy. Hence, CDA aims to gather Centrist oriented groups in the country which aims to promote and conduct civic and political education to its leaders and young members.
With the aspiration of weaving political technocracy into the daily lives of the Filipinos, CDA's efforts in gathering and working with its allies go beyond any local and national elections. With its partners and allies nationwide, it is geared towards capturing political power not only in the upcoming elections but in the long term process.
The members of the Centrist Democratic Alliance continue to hold their respective identities and not restrained to operate as independent legal entities.