Among the newly elected officers were: Ms Jeresa May Ochave (Regional Chairperson), Mr. Claucelo Mark Angana (Deputy Chairperson), Brejeth Cabarubias (Secretary), Johna Fe Tabada (Deputy Secretary), Noraiza Dimalutang (Treasurer), Jhiezel Arbuiz (Deputy Treasurer), Reymart Ruiz (Auditor 1), Walter Geli Ubod (Auditor 2), and Aires Tia (Auditor 3).
Induction of officers followed with Inducting Officers Ms Jahara Gubat, National Vice President for Mindanao and Mr. Beejay Salon, National Training Coordinator.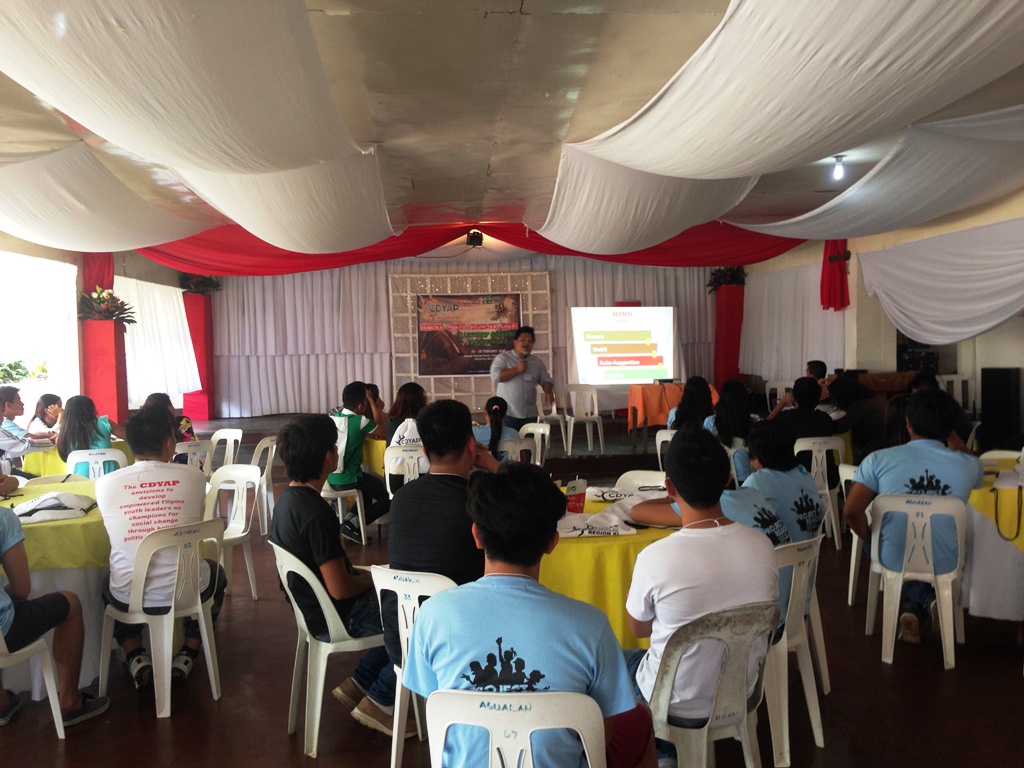 On that same day, representatives of Region XI were able to create its regional vision of CDYAP from the workshop conducted. Formally announced by the Regional Chairperson, the visions says: "ONSE YOUTH – One Against drug addictions, unemployment and poverty, Nurtured by Equality, and Socially and Empowere Youth."
The CDYAP is a national youth political movement which is also the youth-wing of the Centrist Democratic Party of the Philippines: Ang Partido ng Tunay na Demokrasya. It was established in 2012 and has chapters existing nationwide. Its National President is Ms Cris Guiangan who is currently the Program Manager of the Integrity 4 Jobs (I4J) Project of the Konrad Adenauer Stiftung (KAS) Foundation. The vision of the CDYAP is to develop empowered Filipino youth leaders through holistic political formation.