Speakers in the said event were Arch. Chito Gavino,author of Mindanao Autonomy and Federalism and formerly Provincial Administrator of Davao del Norte and Dr. Alex Roldan, Professor of the University of the South Eastern Philippines (USEP) and currently Provincial Officer of the Local Government Office of Davao Del Norte.

Following their lectures was an open forum on the participants' insights and commentaries on Federalism and a brief presentation on the Centrist local party, its set of advocacy, and structures. Centrist democratic movements and parties in the Philippines fully support Duterte's Federalism agenda through Parliamentary system.

This round-table discussion initiated by the CDPI was held last July 10, 2016 at the CDPI Conference Room and is expected to continue in series form all year-round.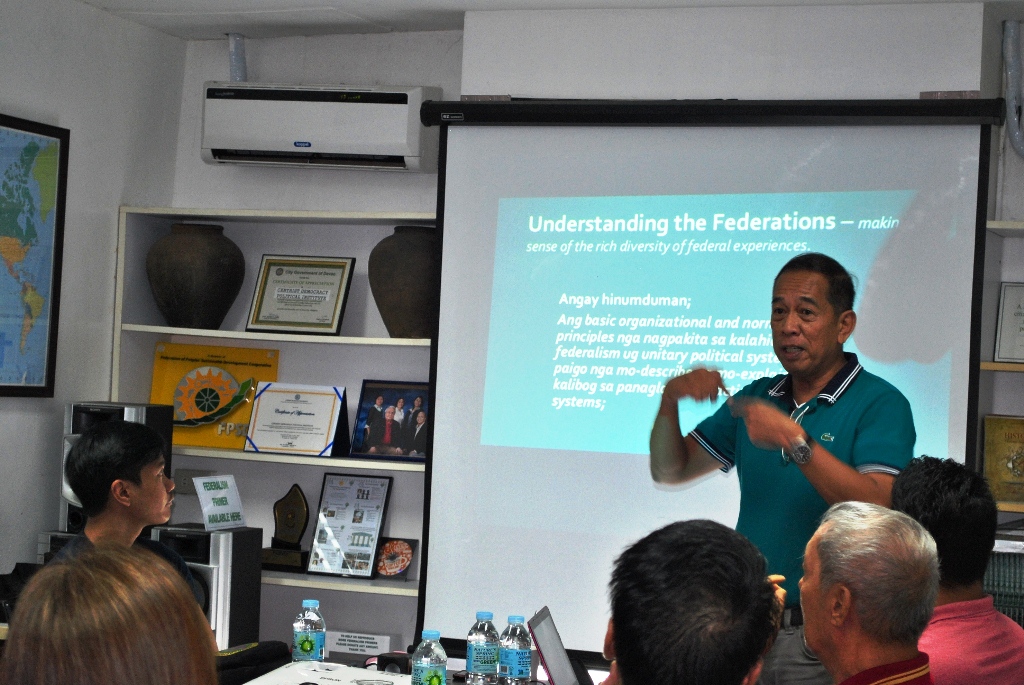 Dr. Alex Roldan, Professor of the University of South Eastern Philippines speaks on Federalism, in a round-table discussion organized by the CDPI last July 10 (Sunday) in Davao City.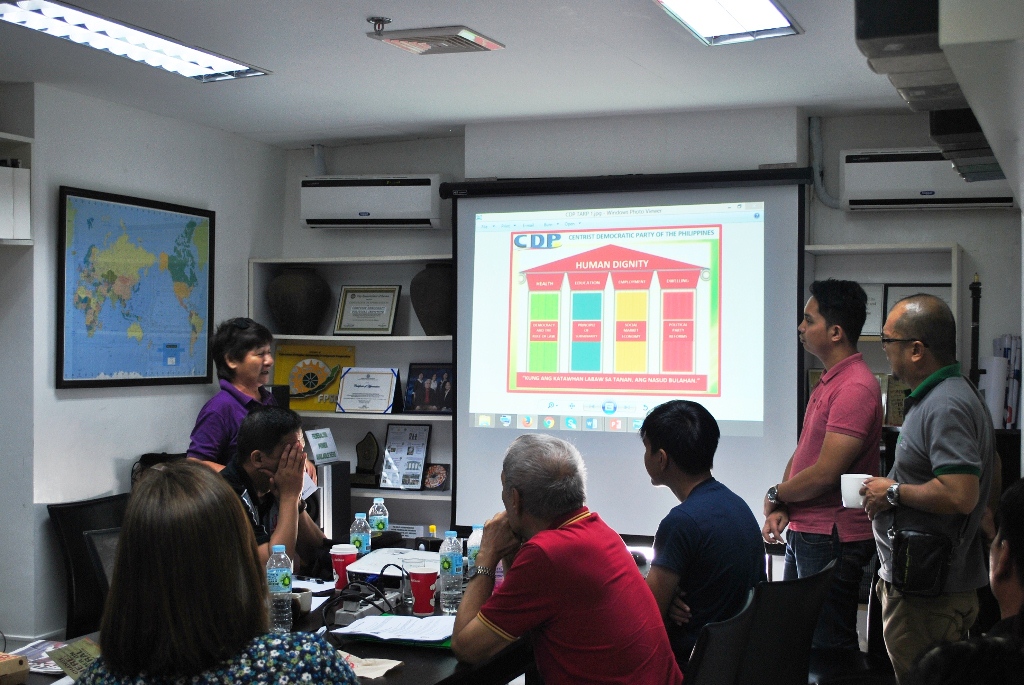 Ms May Joy Kho, Master Trainor and member of the Centrist Democratic Party Davao City chapter, and Mr. Alger Aringo, CDP Speaker Bureau from Cagayan de Oro City lectured on the four pillars of Centrist Democracy.