According to Ms. Tiquia, the CDP must be able to identify how Filipinos view political parties as well as their needs as citizens of the country. CDP, Ms. Tiquia added, must have a clear and effective branding that will strengthen its image especially that it is a party that comes from Mindanao.

Following Malou's discussion were workshops intended to strengthen the internal matters of the political party: Mr Roderico Dumaug, Jr, conducted a workshop on the post-election status of CDP and its roadmap for future initiatives while Ms Fatima Aliah Dimaporo-Cimafranca, former representative of the 2nd district of Lanao Del Norte and a new member of the CDP on the development of the CDP Basic Orientation Seminar program.


DND Secretary Delfin Lorenzana supports CDP initiatives



On the 2nd day of the seminar were the special participation of the Secretary of the Department of National Defense, Delfin Lorenzana along with the Chief-of-Staff of the Armed Forces General Ricardo Visaya and several General-Rank officers.

According to Sec Delfin, whatever purpose this political party [CDP] serves, as long as it is for the benefit of the country and the Filipinos, the AFP will be in full support.

Sec Delfin answered questions from the CDP members on issues related to the sea dispute, Marcos burial in the Libingan ng mga Bayani as well as on the modernization of the AFP.


CDP position on Federalism is unique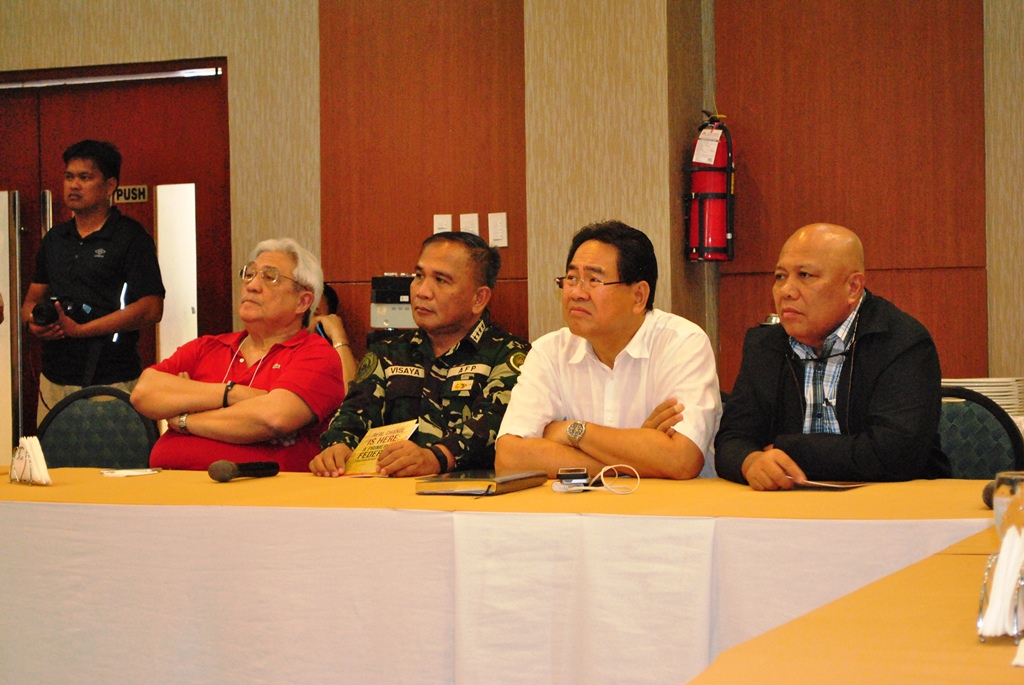 In the said seminar, Mr. Lito Lorenzana, Chairman of the CDP intimated that the CDP has a very clear position on how to go about the shift from the Unitary-Federal system to a Federal-Parliamentary Government.

"The CDP has a draft of the revised 1987 constitution which it can already share to the public in order to shape the debate. Also, we have a unique position because we have identified clear steps towards a Federal Republic of the Philippines."

CDP's framework for Federalism include the passage of the four preconditions (Political Party Reform Act, Anti-Dynasty Law, Freedom of Information, and Electoral Reform), a shift to Parliamentary system, and the creation of autonomous territories.

Party President Hon. Rufus B. Rodriguez encouraged all party members to work together in order to succeed with the advocacy while Cong. Maximo Rodriguez, incumbent 2nd district representative of CDO and Chairman of the Mindanao Affairs Committee fully supports the initiatives.

The CDP is working with the Centrist Democracy Political Institute (CDPI) with the latter being the think tank that provides the party with the necessary information on Federalism and political party building.
* * *